Mikes Auto Repair is your number one stop for quality Auto Repair. In Phoenix, all drivers deal with an extra-ordinary amount of dust in the air on a regular basis, so it is important to replace the cabin air filter and Engine Intake Filter at the recommended interval. Replacing them earlier can boost engine performance and give you fresh air to breath while driving in the city.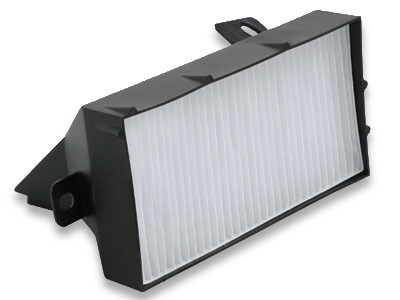 It may come as a surprise to some, but just like any living creature, an engine requires oxygen to continue functioning. As your car pulls in air, it can take with it dust, grime, and even larger objects such as leaves, insects and small pebbles. This would be catastrophic to the performance of your engine.
Some of these filters are specifically designed to fit inside or next to oddly shaped components, giving them a wide array of surprising and unique shapes. In addition to varying shapes and sizes, intake filters use a number of different filtration methods. Here is a short list of Air Intake Filter technologies
Paper: The pleated-paper filter is by far the most common choice for automobile manufactures. It incorporates multiple layers of thin, flexible paper like material to stop dust and other objects from reaching the inner workings of your engine. These are easily recognizable, cost effective and quick to replace.
Foam: These filters employ open cell foam which is sometimes oil wetted to trap vast amounts of dirt. These filters are popular for vehicles which have a more "off road" application.
Cotton Gauze: Gauze filters are the least often used due to their lack of popularity with Automotive Manufacturers. Cotton Gauze applies the same idea as the pleated paper filters only they can be cleaned and re-used.
The Cabin-Air filter is important because it stops the dust, grime and allergens floating in the air from entering your vehicles cabin. This creates a far more comfortable atmosphere in your car.
There are many different designs and styles to your common air filter, some of these vary greatly in effectiveness and longevity. The most widely used is the pleated-paper air filter. This is placed in the air intake of the passenger cabin to catch and filter the air of potentially harmful and otherwise annoying dust, allergens and other airborne particles. The cabin air filter also serves to stop larger objects such as insects, leaves and even small sticks or rocks. Higher grade filters can be made of composite fiber materials and often include a deodorant that will leave your car smelling fresh mile after mile.
In Partnership with NAPA Auto Parts, we have access to the highest quality aftermarket auto parts available. So whether you're looking for a standard replacement Air Intake Filter or a performance enhancing Intake, we've got you covered. Whatever type of filter your car uses, we can get you back up and running in no time with these simple yet effective procedures to boost the performance and comfort of your vehicle.